Our Sustainable Development commitments
The Nice Côte d'Azur Metropolitan Convention & Visitors Bureau (OTM NCA) is integrating Sustainable Development into its corporate strategy
Through its 13 commitments, OTM NCA and its convention bureau are working towards a more responsible tourism for 2025.
OTM NCA is committed, alongside the tourism industry and the Nice Côte d'Azur metropolitan area, to playing a decisive role in the preservation of the destination and invites visitors and locals to join the process.
The triptych (environmental, social and economic) of sustainable development is an integral part of the OTM's territorial strategy. The actions carried out will henceforth be measured in order to analyse performance and the margin for progress within the Office.
Sustainable Development and CSR policy
Consult the corporate social responsibility (CSR) of the Nice Côte d'Azur Metropolitan Convention & Visitors Bureau
---
GDS-Index 2022 Programme
Through the Nice Côte d'Azur Metropolitan Convention & Visitors Bureau (OTM NCA), the Nice Côte d'Azur metropolitan area has joined the international Global Destination Sustainability (GDS) Index 2022 programme
Nice Côte d'Azur is committed to continuing to improve its environmental policy by integrating the 2026, 2030 and 2050 objectives of the "Territorial Climate Air and Energy Plan" into its future projects. This plan is built around various environmental and eco-responsibility axes, such as reducing emissions and improving air quality.
Within the framework of the GDS-Index programme, the OTM NCA is working to accompany the tourism actors present on the territory in their sustainable transition and to raise awareness among visitors on subjects such as ecology, diversity, equity and inclusion.
Through global environmental, societal and economic issues, the voluntary approach of joining the GDS-Index programme reflects the strong commitments of the NCA MTO to implement concrete actions on a daily basis and to position Nice Côte d'Azur as a growing French destination on the international stage of sustainability and regenerative tourism.
---
Join us in this approach by organising your responsible event in Nice Côte d'Azur
Welcome to Nice Côte d'Azur, a spectacular destination that integrates sustainable development throughout your stay!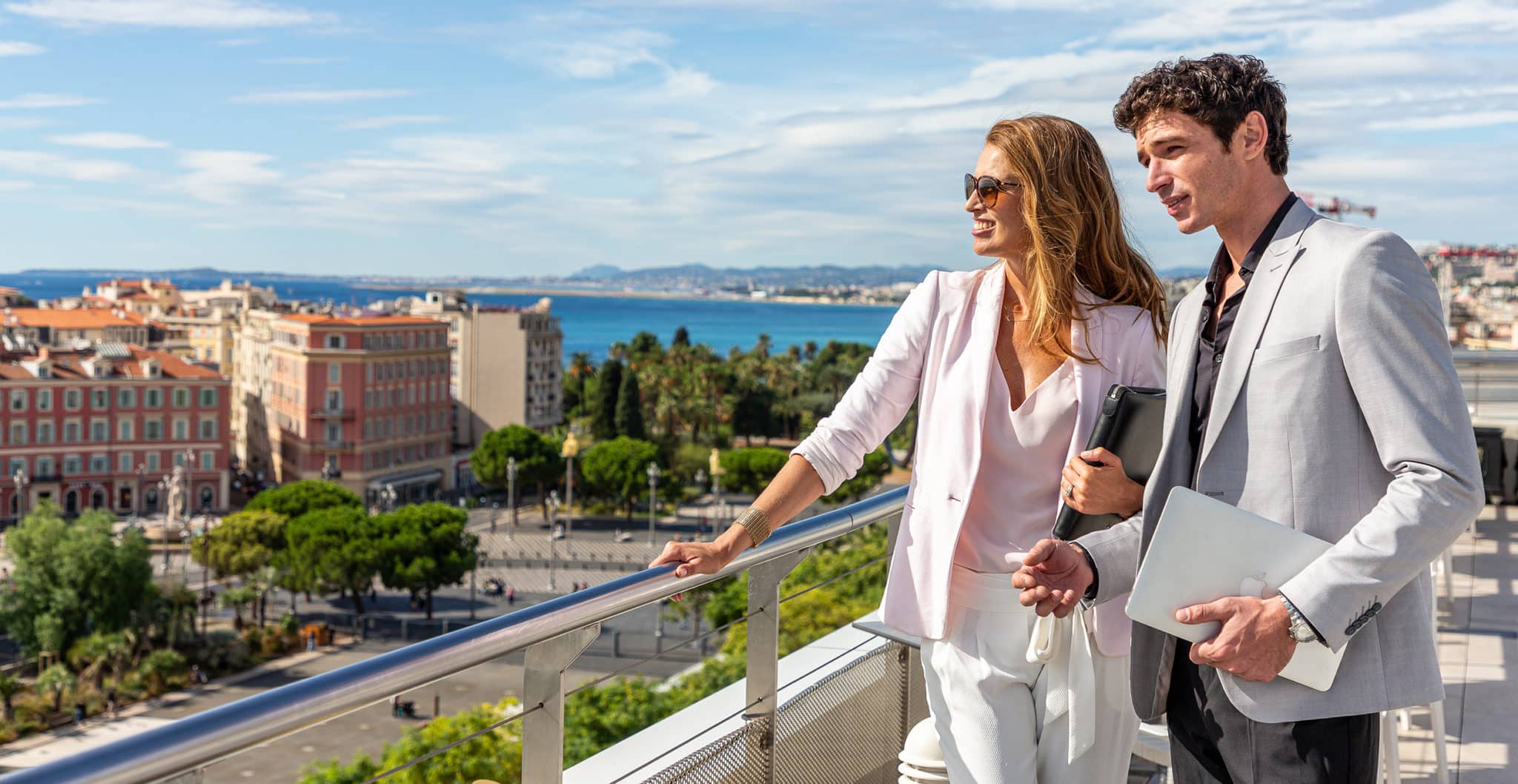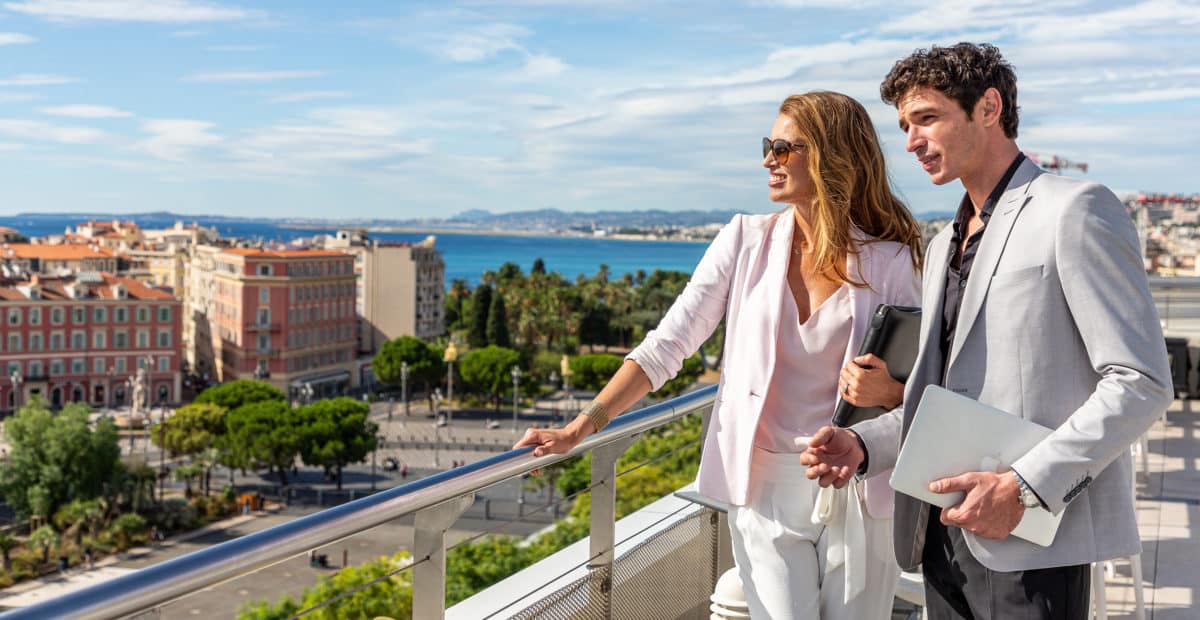 Are you concerned about the environment and inclined to make responsible choices in your consumption and management of your company? Would you like to involve your teams in concrete eco-responsible actions? Welcome…