Tourism, the driving force behind Nice's economy, is the city's leading industry.
More than 40% of the active population works directly or indirectly for tourism (40% of the Alpes-Maritimes department's GDP). High technology and public works are the other pillars of the Côte d'Azur economy.
As an international host city, Nice has all the necessary infrastructures for its ever increasing development.
Nice in figures
France's leading tourist city after Paris.
5 million visitors per year.
40% of the Côte d'Azur's tourist flows, and nearly 5 billion euros in economic spin-offs.
2nd international airport after the Paris hubs with nearly 14.5 million passengers in 2019, with over a hundred destinations in some forty countries. Direct links to European capitals and to New York, Dubai, Doha, Moscow, Beijing, etc.
France's leading airport in terms of "low cost" traffic, with some twenty companies transporting 30% of passengers, i.e. 3 million people.
One of the largest hotel complexes after Paris in terms of quality and capacity, representing one third of the Côte d'Azur, with 218 establishments and 12,000 rooms, 38% of which are 4* and 5*.
One of the leading French cruise ports: Nice / Villefranche-sur-Mer
Highest concentration of municipal museums after Paris with 19 museums and galleries
1st city in France with a wine AOC within its boundaries
300 hectares of parks and gardens
10 km of coastline including 7.5 km of beaches
The Nice Côte d'Azur metropolitan area
80 % made up of green spaces
51 towns and villages
550 498 inhabitants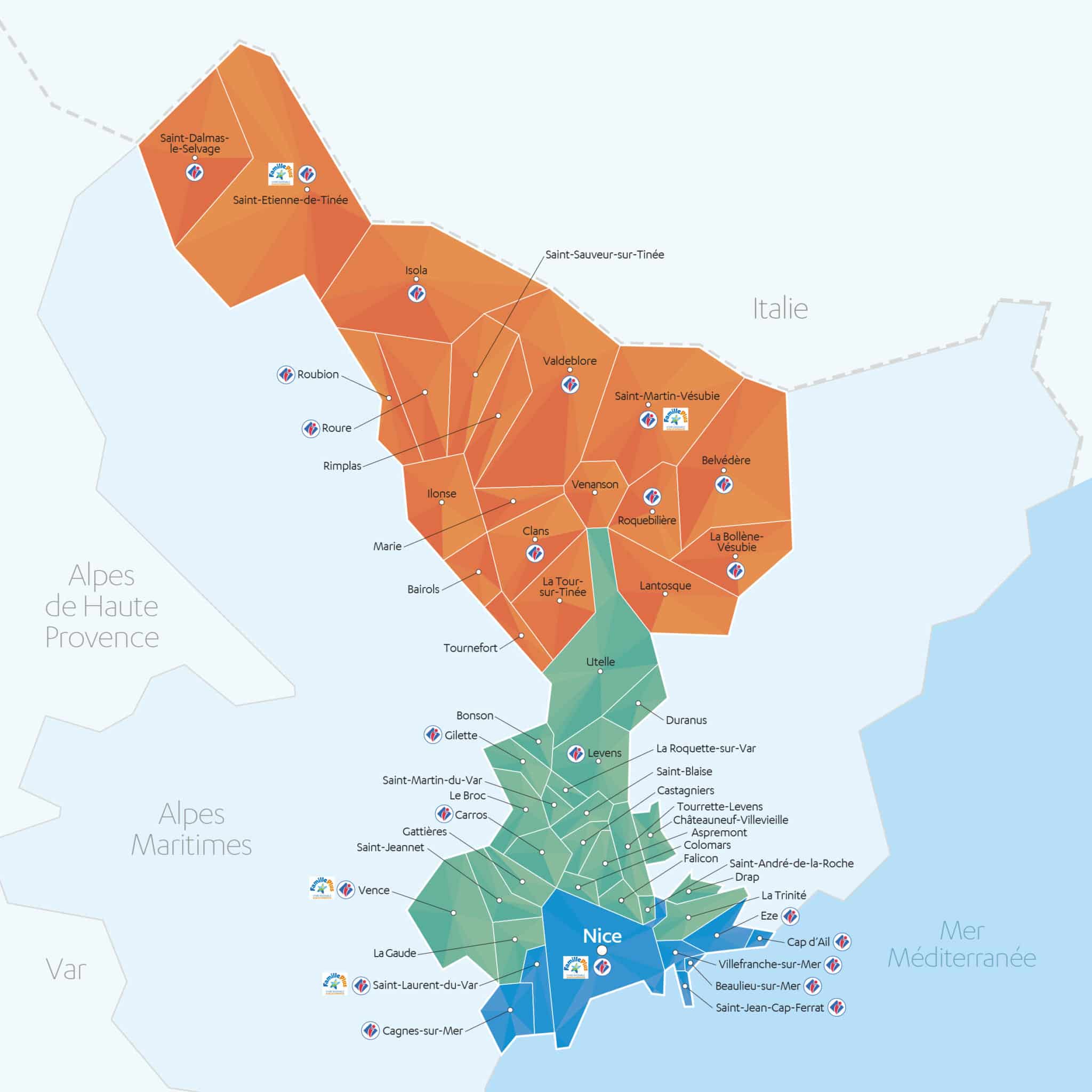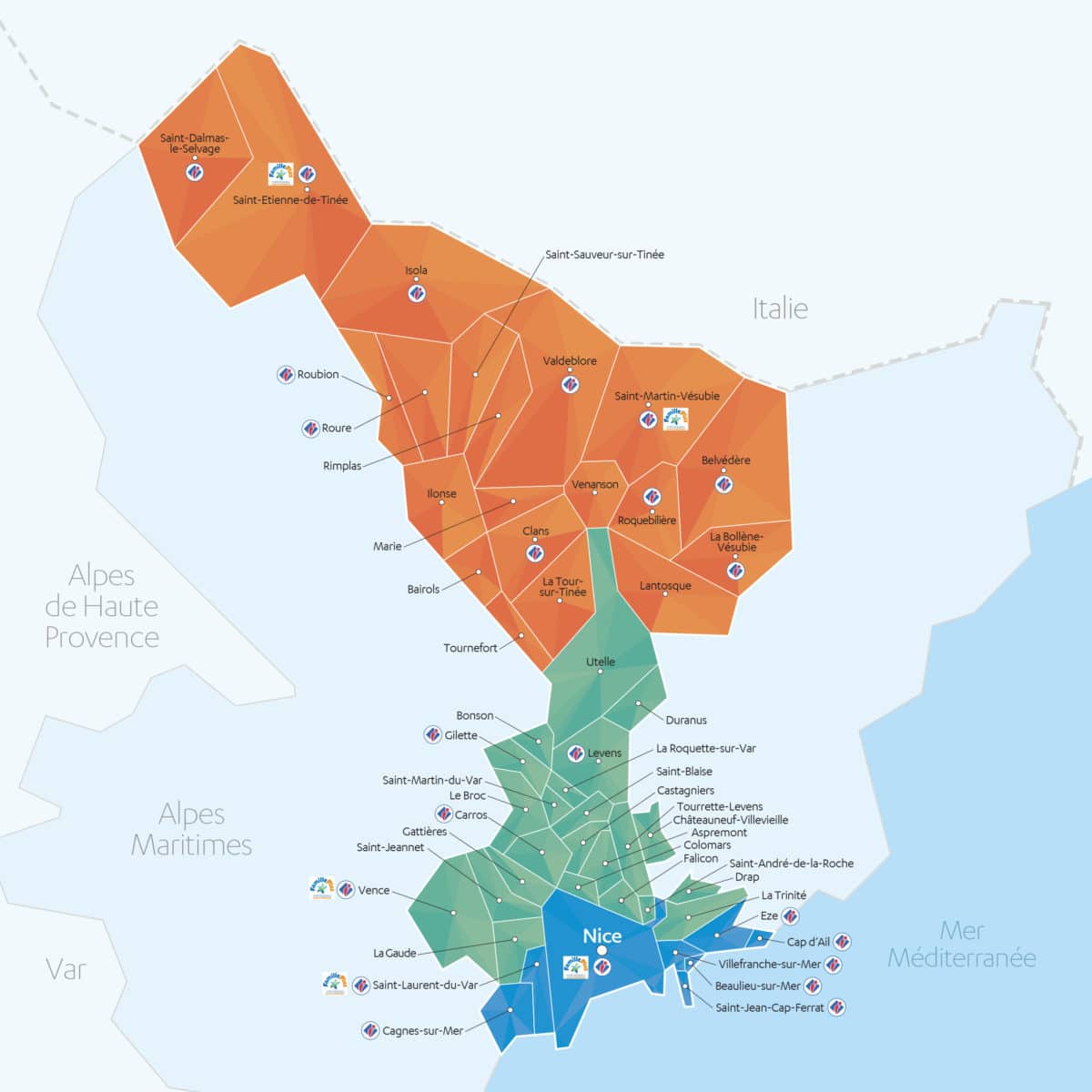 ---
Read more