It is possible to put together packages that include renting a fleet of vintage convertibles, a roadbook that follows the Côte d'Azur's most beautiful roads, GPS localization and guidance, multilingual assistance and support, the organization of a quiz or treasure hunt, a picnic, a gourmet lunch or dinner, fun or cultural breaks… In short, all the ingredients of an unforgettable day!

An ideal activity for the "destination Côte d'Azur"…
Coastal roads between Nice, Eze, and Monaco, the Croisette in Cannes, the Monte Carlo "spéciales" rally, the Verdon Gorge, the F1 Grand Prix in Monaco, the Ligurian Coast and San Remo in nearby Italy, or even the Golden Corniche around Theoule, Saint Raphael and Saint Tropez, the Côte d'Azur is probably the best destination in the world for organizing a vintage convertible rally!!!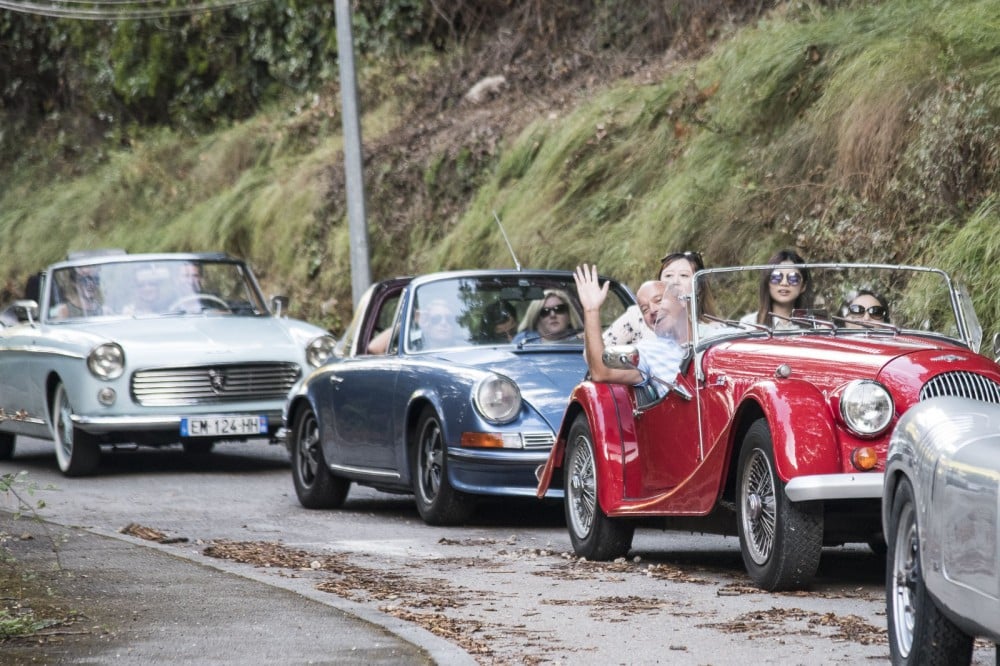 A team of enthusiasts, from events to cars…
All our rallies are supervised by bilingual tourism professionals. Our team can accommodate groups in English, German, Spanish, Italian, Russian and all Scandinavian languages. Furthermore, each rally is accompanied by a certified mechanic and several automobile professionals, driving instructors, collectors… A stuntman may even provide entertainment upon request!
An activity that goes hand in hand with the responsible communication of a company…
Our rallies are the perfect addition to the modern, responsible communication of a company; far from the hyper-glitz of supercars or superyachts, it's the art of living, the "glamour", the pleasure of driving, good taste, and appreciation that are emphasized in our activity…
Vintage cars that respect the environment and symbolize sustainable development…
They have all passed a technical inspection and strictly comply with original emission standards. Our "classics" also fit in particularly well with the issue of sustainable development: they still operate after 30, 40 or 50 years of service—well beyond their life cycle…And they still have a bright future ahead!
An activity that suits all types of clients
Our "classic rallies" are intended for all audiences, regardless of nationality, age, sex, and physical condition. As a "pilot" or "co-pilot", anyone can participate in the rally and enjoy the Côte d'Azur's fabulous "natural racetracks"! In fact, it suffices that half of the participants have a driver's license, and if this is not the case, we can even provide chauffeurs!
Activity offered by Rent a Classic Car: www.rentaclassiccar.com
---
And also