Lead your crew on a conquest of the Mediterranean!
A regatta is certainly the team building activity that most promotes team spirit and competition! Participating in a regatta strengthens the feeling of belonging to a group by managing stressful situations, success, and personal and collective progress. The result of each action is evaluated immediately!
After a safety briefing, the sailboat's functioning, and each post's responsibility, the crew consists of: 1 skipper, 1 navigator tactician, 1 helmsman, 2 haulers, 2 winchers, 1 crew member in front and 1 or 2 mainsail crew members.
Departing from the Côte d'Azur harbors, the regatta enables participates to take in the coast's most remarkable sites, such as Saint-Jean-Cap-Ferrat, Monaco, Cap d'Antibes, and the Lérins Islands.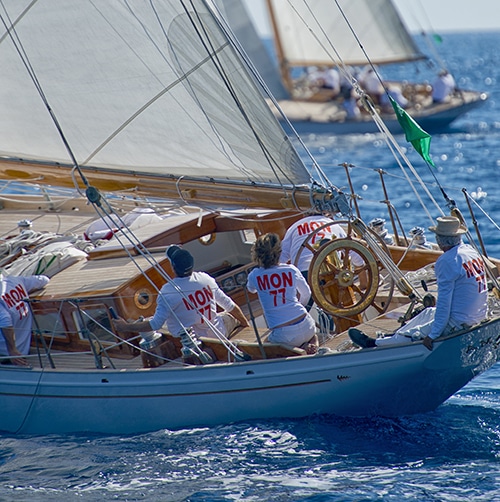 During the regatta, it is also interesting to highlight the parallels between the business world and the sailing world.
Regatta boats are between 12-14 meters, with cabins, toilets, and showers.
Optional:
Personalized organic cotton T-shirts
Private dock entry with VIP reception, music, and drink stand
POS banners (2 per boat 1.5m x 0.6m)
Provençal "pastissade" on board (Pastis, wines from Provence, soft drinks, water, salty snacks) "Buffet", "meal tray", or "restaurant" lunch, on board or ashore

Activity offered by Boule d'Energie agency:: www.bouledenergie.com
---
You will also enjoy